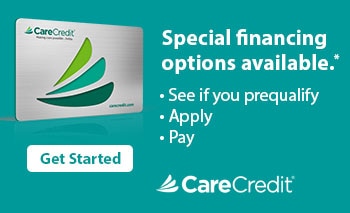 Control your life. Build your future.
Discover effective education that streamlines the path to a successful future.
Campus Visit – Interested in visiting a DSS campus or talking to an enrollment counselor…If you need tuition assistance, please see below for WIOA funding. 
Call today to set-up a convenient time. Our corporate number is 678-819-3918 or alternative number in Georgia is 404-444-2259 or Tennessee is 865-900-2250.
WIA (Workforce Investment Act) / WIOA (Workforce Innovation and Opportunities Act)
WIOA is a federally funded workforce development grant administered by the United States Department of Labor.
Georgia:
 Contact https://www.cobbworks.org 770-528-4300 or email: https://www.cobbworks.org If you do not one live in Cobb County, they should be able to give you other contact information. The next step is to make an appointment with a counselor to help decide if you are eligible.
The Atlanta Regional Workforce Board's (ARWB) Career Resource Centers assist people seeking employment, training and education services. Your county of residence or your place of layoff determines which workforce board will assist you. Funding for training through ARWB is provided for residents who live in, or have been laid off from their jobs in Cherokee, Clayton, Douglas, Fayette, Gwinnett, Henry and Rockdale counties.
To download ARWB Application:   Application for ARC
Paulding Campus  

770.443.3622 

www.nwgrc.org
Douglas Branch   
8595 Club Drive
Douglasville, GA 30134
770-920-4104

Dekalb Workforce

774 Jordan Lane

Building #4
Tennessee: Knoxville 865-594-5330
The best way to start is to go to Tennessee Work Force to input your zip code and find the address and phone number of the career center closest to you.   The next step is to talk with a career coach to find out if you are eligible.
American Jobs Career Center in Knoxville

2700 Middlebrook Pike #100, Knoxville, TN 37921

Knoxville, TN 37921-6741

Telephone:

(865) 594-5500

Hours of Operation: 8:00 AM – 4:30 PM

Alabama WIOA
Military Assistance for Spouse & The GI Bill
We've partnered with MyCAA to provide fast, skills-based programs that won't cost you more than you've already sacrificed.
Highly Portable Careers
Long-Term Career Paths
Our school has been Approved for Veterans Training. Department of Defense for the Military Spouse and Financial Assistance Program. This provides Financial Assistance to the spouses of active duty, activated Guard and Reserve Service members world-wide. You may visit the MyCAA website to answer any questions and to see if you are eligible.
In Accordance with S.2248. Section 103 Title 38 US Code 3679(e) "The Dental Staff School is in compliance with Title 38 United Sates Code Section 3679(e) The Dental Staff School permits any covered individual to attend or participate in the course of education during the period beginning on the date on which the individual provides to the educational institution a certificate of eligibility for entitlement to educational assistance under chapter 31 or 33 (a "certificate of eligibility" can also include a "Statement of Benefits" obtained from the Department of Veterans Affairs' (VA) website – eBenefits, or a VAF 28-1905 form for chapter 31 authorization purposes) and ending on the earlier of the following dates:
The date on which payment from VA is made to the institution.
90 days after the date the institution certified tuition and fees following the receipt of the certificate of eligibility.
The Dental Staff School will not impose any penalty, including the assessment of late fees, the denial of access to classes, libraries, or other institutional facilities, or the requirement that a covered individual borrow additional funds, on any covered individual because of the individual's inability to meet his or her financial obligations to the institution due to the delayed disbursement funding from VA under chapter 31 or 33.
Care Credit Application Instructions:
You can apply for CareCredit financing using one of the two methods below:
Care Credit, a Synchrony Bank, gives you convenient payment options so you can get that professional career as a dental assistant. Care Credit gives you the freedom to obtain financing for up to 18 months interest free.